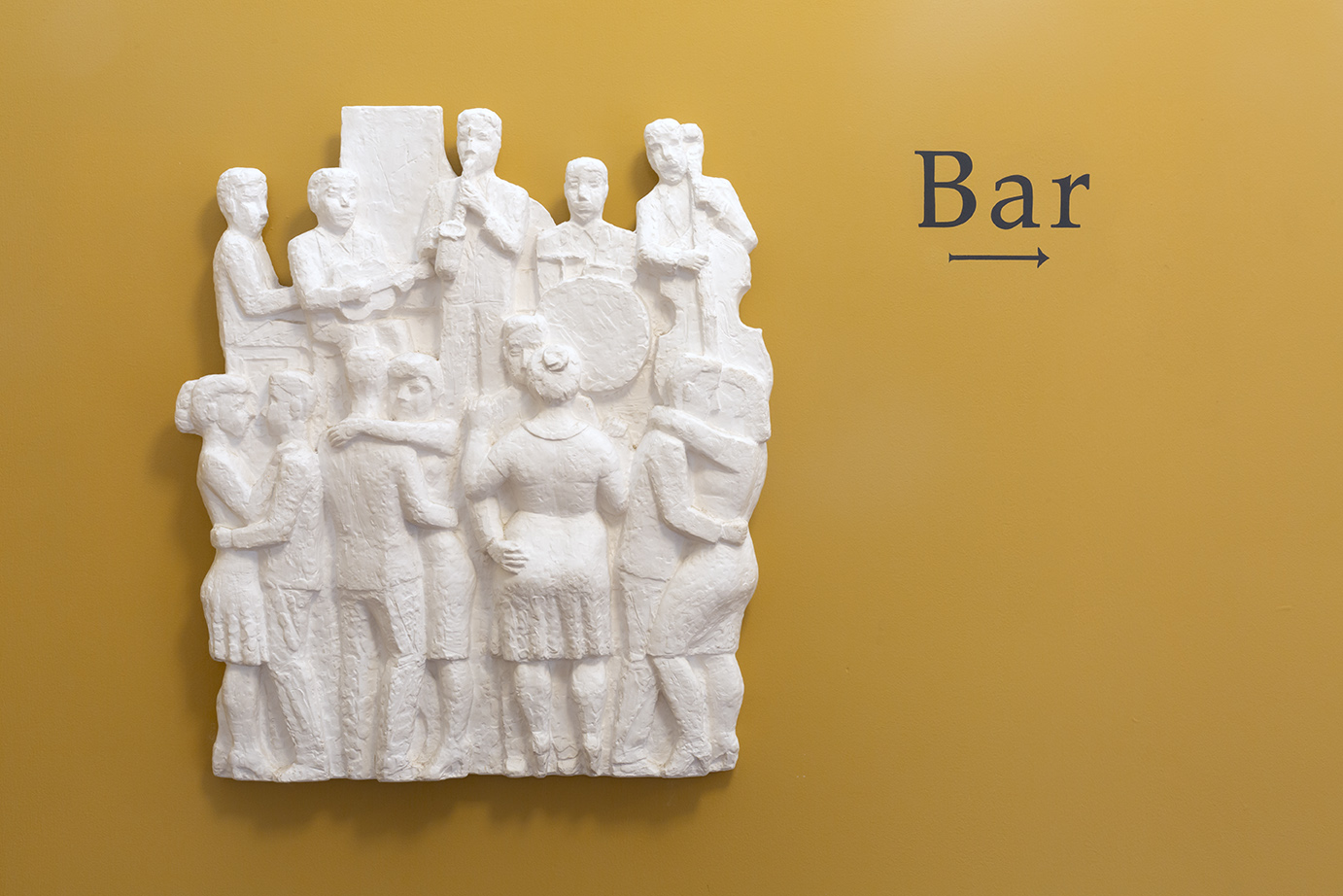 On the 2nd floor with a view to the water you will find our Bar and Spisetuen (dining room) where we serve our meal of the evening every day at 19.00pm.
Our head chef Kristoffer Josefsson has a particularly good eye for seasonal ingredients and a catalogue of recipes from all over the world. The dinner menu changes daily and in the weekends we serve smørrebrød (Danish open-faced sandwiches) for lunch and home made waffles for breakfast – the kitchen has a big influence on the vibe and daily routine of Kanalhuset. We bake our own bread and cakes, pickle, salt and dry all of the season's herbs and spices.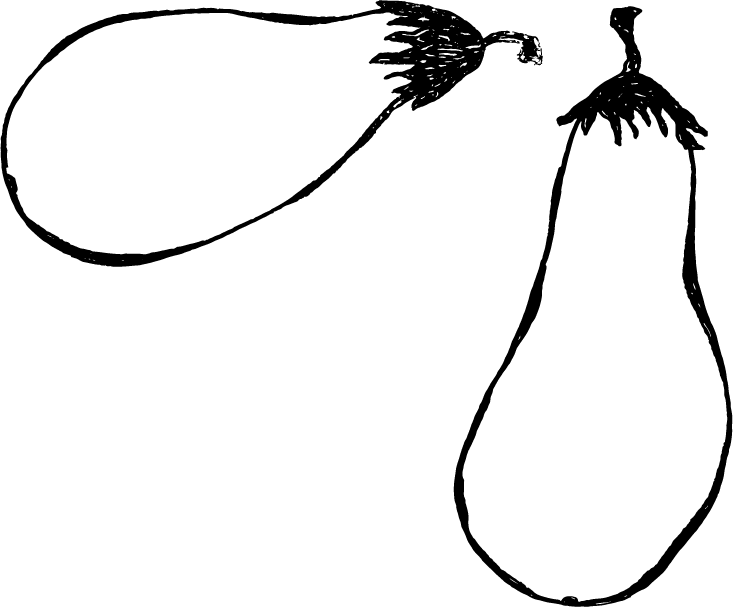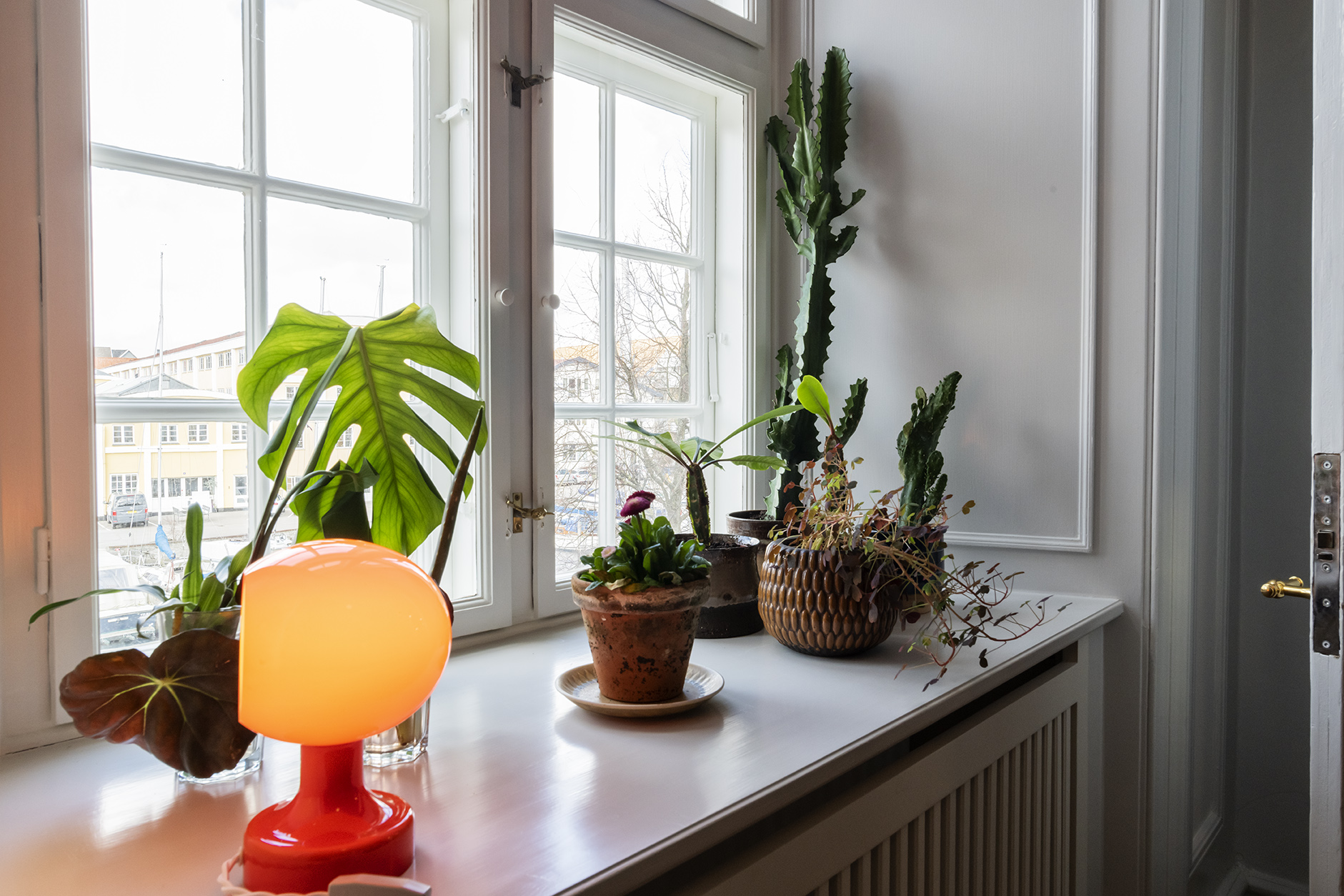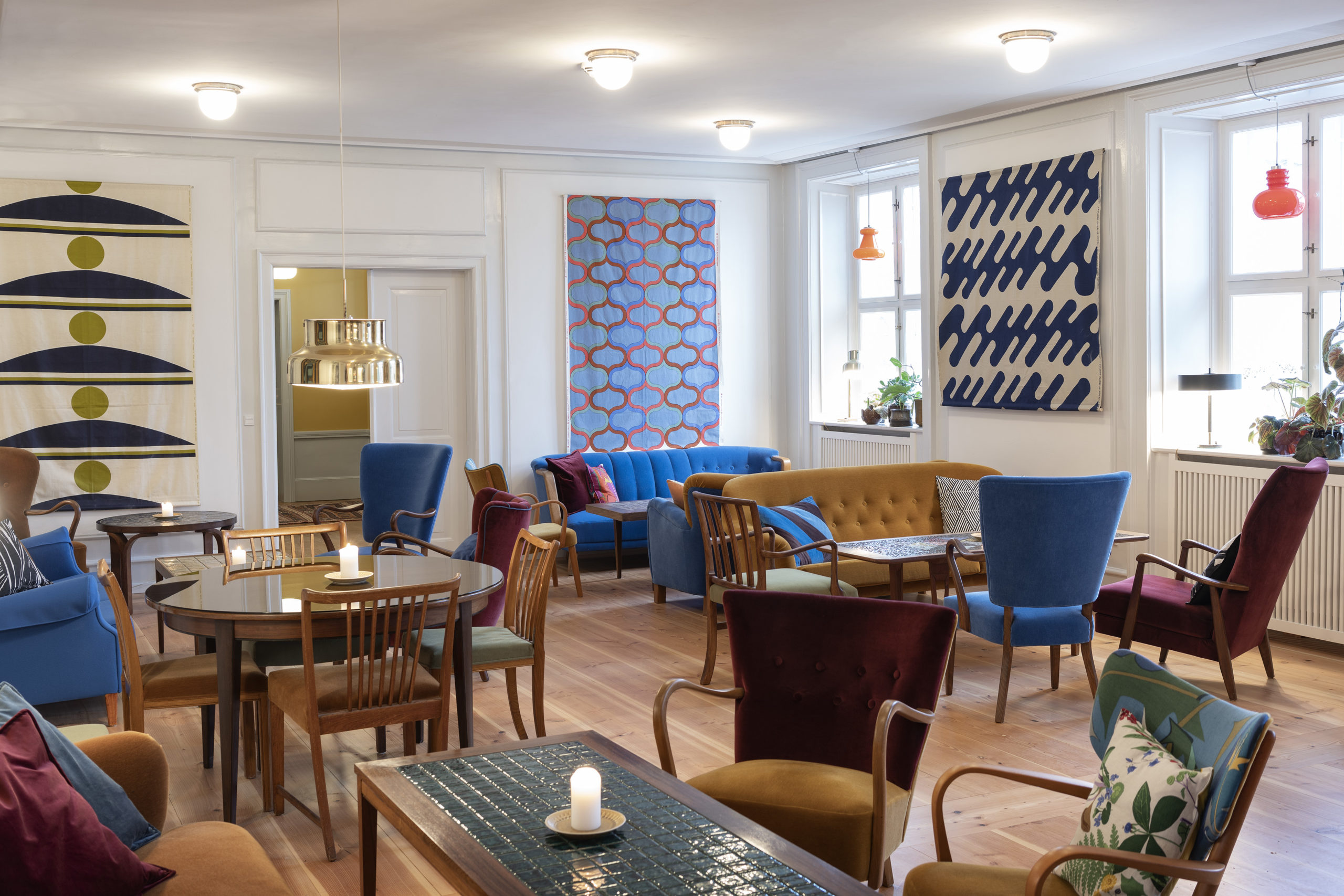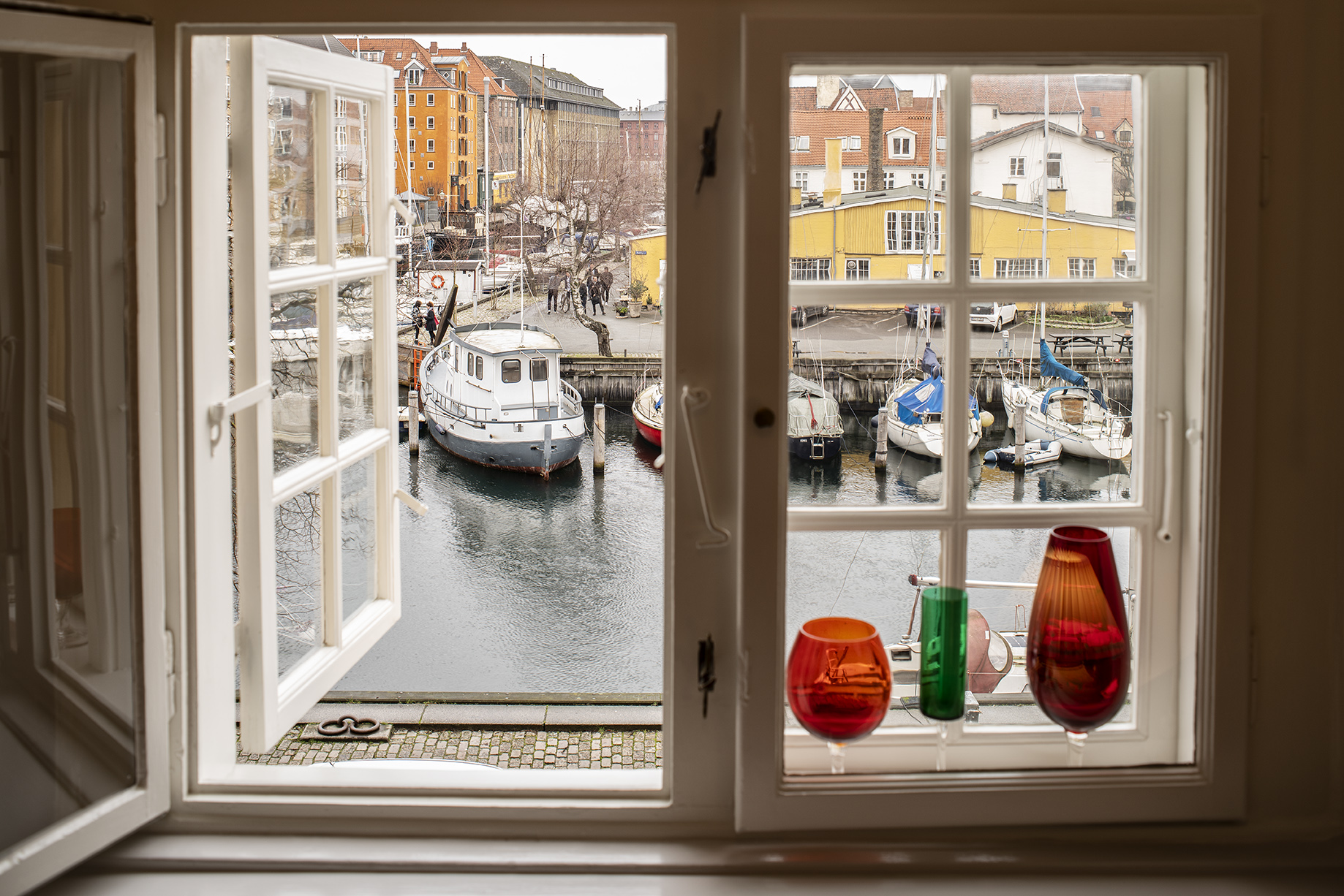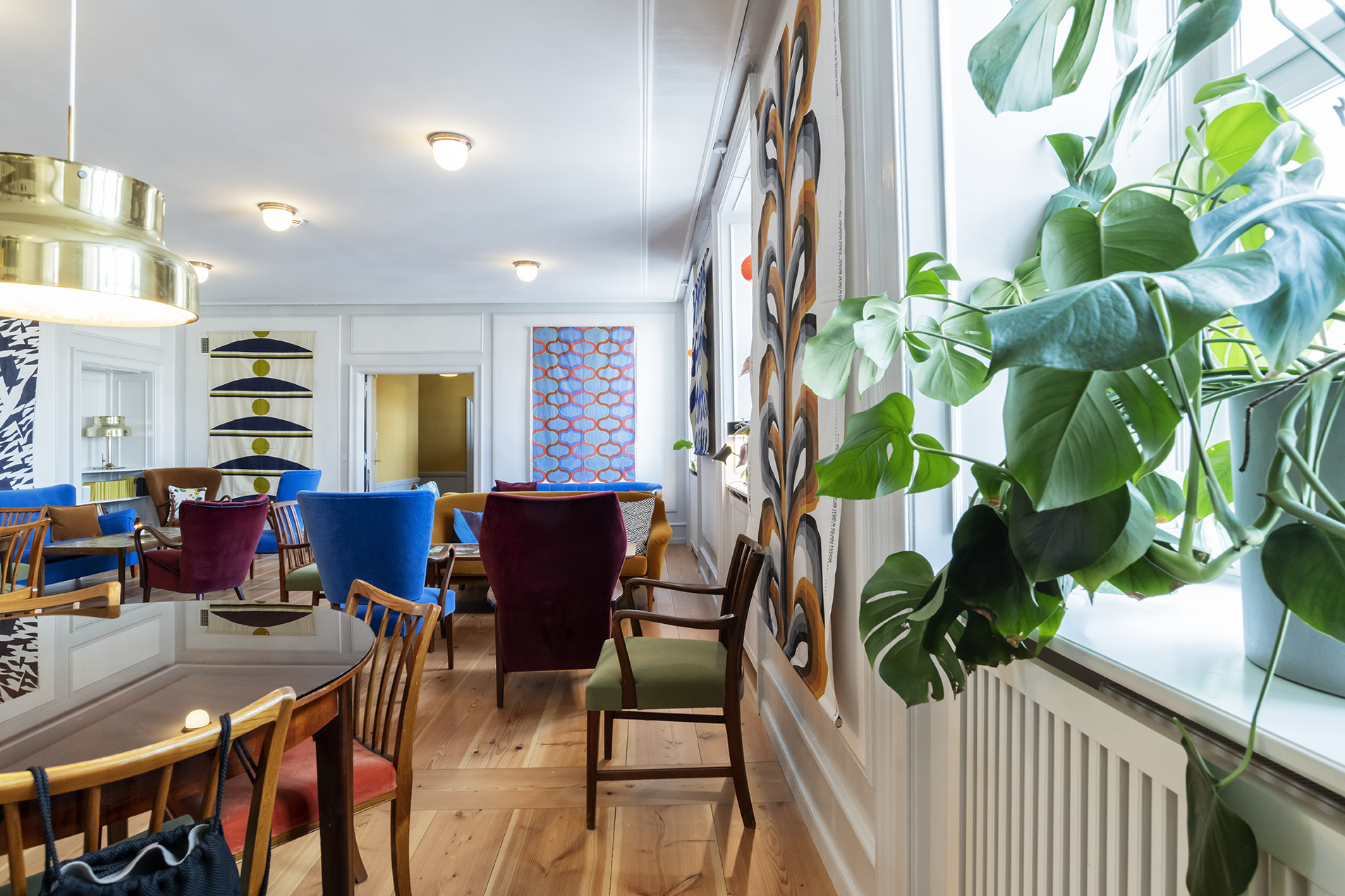 Meal of the evening
7 PM / 150 DKK
18 October Mushroom toast on sourdough bread, parmesan, kale and pickled ramsons capers. Celeriac, baked, pickled and pureed and Waldorf salad.
19 October Roasted salmon from the Faroe Islands, artichokes, cabbage and buttermilk sauce. Yellow beets with horseradish and capers.
20 October Confit pumpkin with browned butter hollandaise, sage and chives. Beetroot with ginger and cress. Pearl barley with citrus and herbs.
21 October Baked North Sea cod, tomato and creamy fish sauce. Fennel with thick sour cream and lovage. Cauliflower with browned butter.
22 October Medium fried bavette from Grambogård with browned onion puree and sauce on black currants and beets. Baked leeks with goat cheese.
23 October Whole baked trout, brussels sprouts and mustard. Small potatoes with parsley and pickled onions. Pointed cabbage with butter and garlic.
24 October Pasta with beef tail ragout and smoked Vesterhavs cheese. Panzanella salad with peppers, tomato, basil.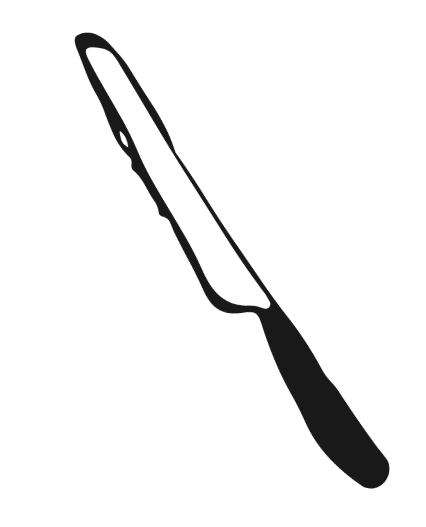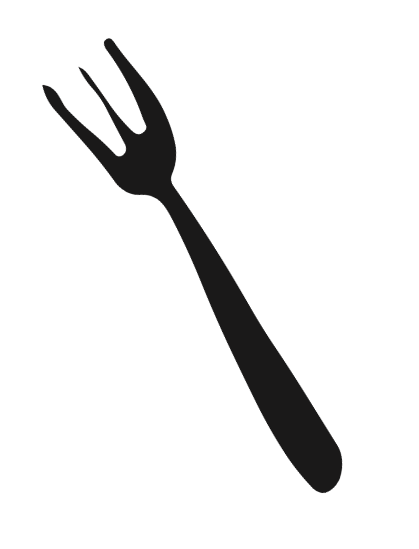 Monday – Sunday
7 pm
At Kanalhuset we eat together every day at 7 pm in Spisestuen. Our chefs prepare the dinner with seasonal ingredients and an everchanging menu. The meal of the day is served as a social dinner with our neighbors, residents and other curious guests
The price is 150 DKK per person except for children under the age of 3 (then it's free).
We always offer an alternative option for vegetarians as long as you inform us when you book a table.
We recommend that you show up at 6.30 pm before the food is served.
(Changes in the menu may occur)
Monday – Friday
1pm – 3pm
We serve our lunch in the bar during weekdays. The chef prepares something new every day and there is always a vegetarian option as well.
The price is 100 DKK.
Saturday – Sunday
12pm – 3pm
Every weekend we serve smørrebrød (open-faced sandwiches) in Spisestuen. Each piece is 75DKK and we always have a selection of 5 different types to choose between.
The kitchen makes up their own snaps (Danish spirit) and we also serve cold beer to go with the smørrebrød.
Come by or book your table here.
Sunday – Wedensday
7.30 am – 10 pm
Thursday – Saturday
7.30 am – 00 am
Our bar is the center of everything at Kanalhuset – it is where you can check in/out, find your information and order your coffee, beer, wine or homemade soda.
It is also possible to sit in the bar if you want to enjoy the view over the canal with something to drink or meet up with a familiar face over a chilled glass wine.
Monday – Sunday
7.30 am – 10.30 am
Breakfast is served in our bar every day. We are ready to help start your day with a little assistance from the espresso machine. Besides a selection of cheese, cold cuts and fruit we also bake all of our own bread, make our own jam and roast our own mix of granola for your yoghurt. There is also always something sweet to add to your plate.
Come by or book your table here.
Smørrebrød in the Weekend
Smørrebrød – Private dining
Every weekend, the kitchen makes different types of smørrebrød (open-faced sandwiches. There are 5 different ones to choose from and variations of our homemade snaps (a Danish spirit).
Here's an example of what they might look like:
Vegetarian
Potatoes, asparagus, mustard, cress, horseradish emulsion, pinenuts
Herring
Curry herring, yogurt, yellow beets, almonds
Fish
Lumpfish roe, sour cream, dill, gooseberries
Meat
Tartar, radishes, egg yolk cream, ramson, capers
Cheese
A light cream cheese, raspberries, marigolds, olives, tomatoes
(Changes in the menu may occur)
The private open-faced sandwich dining includes the following:
3 different kinds of open-faced sandwiches per person
The cake of the day
You will have your own  room for 4 hours
Drinks are not included
The price is 400, – per person
Minimum of 10 people
Write to us at booking@kanalhusetcph.com if you want to know more or want to order
Wedensday the 10th of November 7 pm
Mortens aften is also known as St. Martin's Eve. Come and celebrate with us at Kanalhuset.
We have made a 3-course menu for you for our social dining, which of course includes duck.
Bring your family, friends or just yourself. 
Menu:
Rimmed salmon, beets, horseradish, apples, celery and crispy rye bread
Duck breast with honey and five spices. Duck leg confit in savoy cabbage. Celeriac in hasselbach style with caramel and browned butter. Duck sauce, pearl onions, and sourdough bread with a spread. Red salads with mustard vinaigrette.
Apple truffle with apple sorbet, apple puree, cream and cognac, crumble and thyme saltcaramel.
350,- per person
The Christmas spirit is about to be upon us. Bring your family, friends and your dear neighbors with you for a nice Christmas time.
At Kanalhuset, we serve Christmas-inspired food for our social dining as a 3-course Christmas dinner.
The dates are 26th and 27th of November.
3th, 4th, 10th, 11th, 17th, and 18th of December.
Menu:
Cured salmon, sour cream, dill, Christmas salad, pickled cucumbers and crispy rye bread. Homemade Christmas sourdough bread with spread. Our home-pickled herring with onions, sour cream and horseradish.
Curry salad with apples, celery and crispy walnuts.
Duck leg confit with hot spices, orange and mustard sauce. Small potatoes, browned butter and herbs. Beetroot, red cabbage and red currants.
Red salad with mustard vinaigrette.
Risalamande, orange sorbet and crispy cherries and almonds.
350,- per person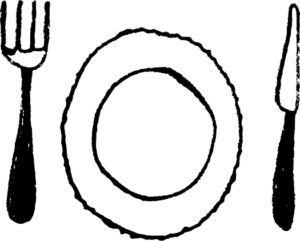 Private Dining
Enjoy a dinner with your friends in one of our apartments 
Come and dine with your friends in one of our apartments and spend the evening as if you were at home. You will be welcomed into one of our apartments at 6pm where you will be able to settle in. Open the fridge for some cool beverages or grab the corkscrew from the drawer to open a bottle of wine before we knock on the door with your appertizers. Later we will come by and serve the main dishes for you to share around the table. The meal is concluded with a dessert and some coffee that you may bring with you to the corner lounge. The refrigerator will be fully equipped with beer, water, bubbles and wine which you are welcome to open and enjoy at your own pace. The price for such an evening is 500DKK per person excluding all beverages (beer, wine, drinks, etc.).  We take a minimum booking of 4 persons and a maximum of 10. For more information send us a request at booking@kanalhusetcph.com