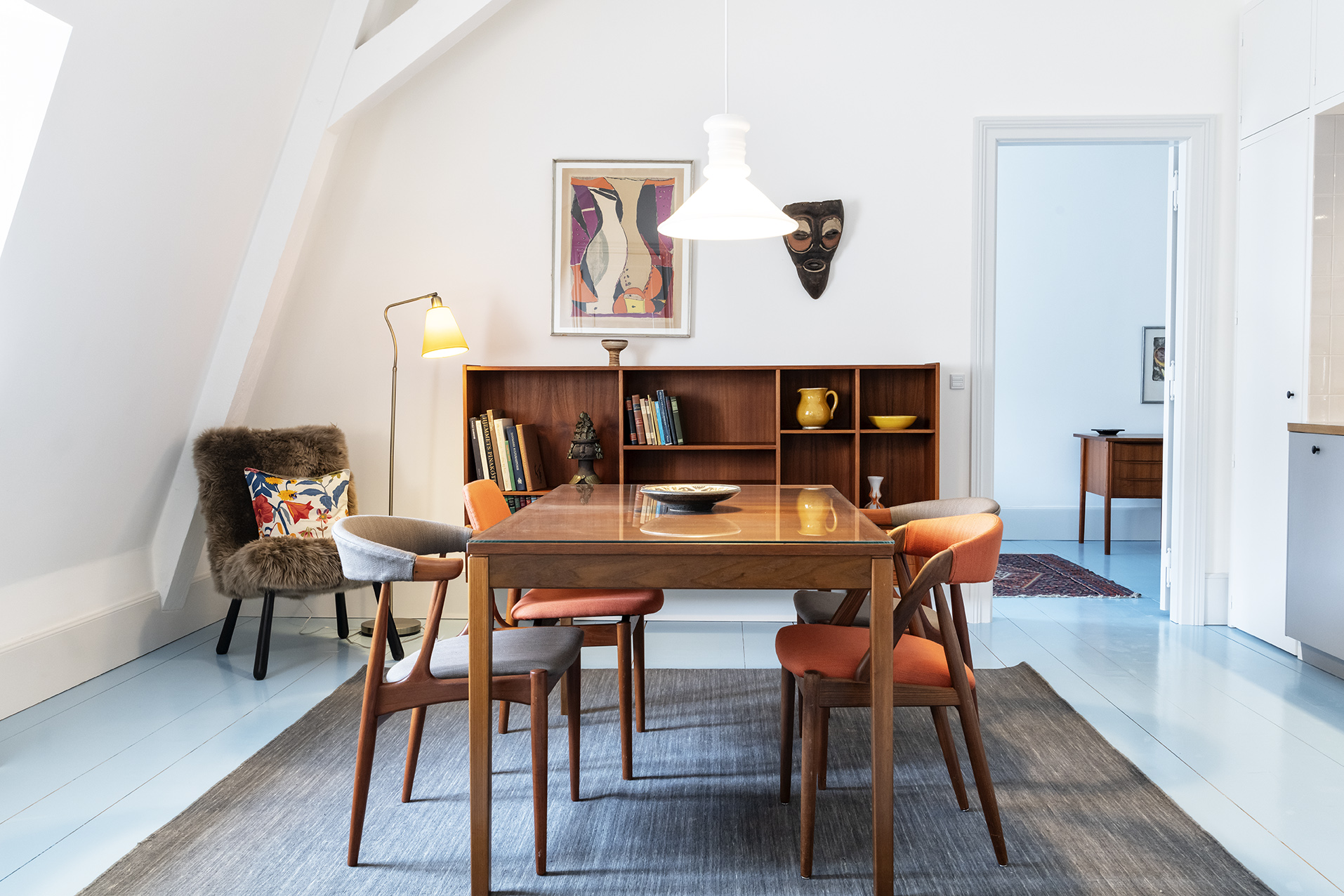 Meetings at Kanalhuset
Our meeting and conference rooms are not built like traditional meeting rooms – instead they are decorated with the purpose of creating a warm and more homely atmosphere where personality and the natural light spreads out throughout the room. All of this opens the possibility to create a different setting for the typical meetings, workshops and networking. At Kanalhuset we can accommodate both conferences, courses, workshops and meetings for both small and larger groups.
Our chefs will provide you with the daily special and snacks. Our bar will make sure you have both cold drinks and warm beverages. Furthermore, we welcome neighborhood orientated break-out sessions such as guided tours along the canals, in-house yoga or you can join us for our daily shared dinner. Your needs will be put together and orchestrated to fit your needs and we can also provide lodging in case you have visitors from far away.
Click here to read more about meeting packages and different setups.
K. Larsen
'K. Larsen' is our largest room that can accompany up to 50 people.
It is possible to lay out several set-ups in the room depending on your needs. 

L. Sørensen
'L. Sørensen' consists of 3 different rooms. In these rooms the furniture lay-out is fixed.
The room to the right can occupy up to 22 persons.
The room to the left can occupy up to 14 persons.
The living room is furnished with couches and soft chairs and is mostly suitable for break-out sessions or finishing off meetings.
It is possible to book all three rooms as well as individually.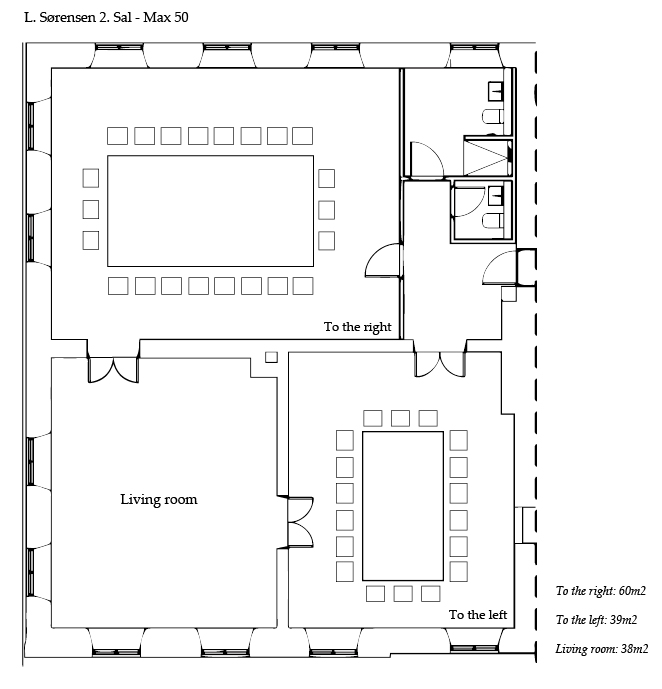 Have your meeting in one of our apartments
We invite you to have a meeting in one of our 14 apartments where you will be able to sit in more intimate settings, and have your meetings as if you were at home. These rooms will fit between 4-6 people. We will provide you with food, beverages and whatever you may need. Please let us know about your needs and we will find the best solution for you.
Contact us at booking@kanalhusetcph.com